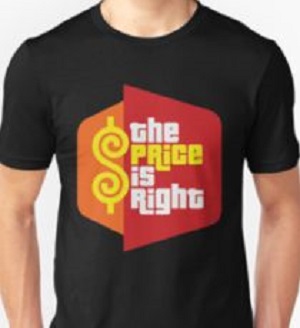 As a hard money lender, I have deep respect for the hard work and hundreds of hours our borrowers put into each of their rehabs.
Some of that work is exhilarating – think about getting that contract signed, especially when the price is right! Some of it is tedious – pushing through the county bureaucracy and dealing with inspectors. Some of it is downright maddening like when your contractor is dragging his feet or slams you with a change order. When all this hard work is done and your property is about to go on the market, we know you feel like breathing a sigh of relief. But wait. You're now facing your final challenge – pricing your property right.
I'm also a real estate investor myself. As an investor, I know that it's practically impossible not to get emotionally involved with your rehab. It's like your child. You nurse it through its problems. You put money into it. You want the best for it. You watch it transform from a neglected house to a beautiful home. You should be proud of it. But you shouldn't overestimate its value in the eyes of others.
It's natural to aim to sell your rehab fast and at the best price. However, these goals might pull you in different directions. If you have your house under contract within days, you might feel that you under-priced it and left money on the table. On the other hand, if you try to set the neighborhood's price record, you could be losing money as well. Your property might sit on the market, attracting few buyers, while you continue to get hit with carrying costs. Even if you eventually drop the price, the days your property has already spent on the market could embolden a potential buyer to negotiate more aggressively.
The truth of the matter is that pricing your rehab is more of an art than science. As a hard money lender, I have four recommendations on how to increase your chances of selling your property fast and at the right price.
Do A Thorough Analysis Yourself
Do not delegate this crucial part to anyone else. Solicit their advice, listen to it, but by all means invest time in doing your own research. For more information on how to determine your rehab's after repair value read our previous blog.
Be Skeptical of Your Real Estate Agent's Recommendation
Your real estate agent's opinion is important, but do take it with a grain of salt – especially if he or she is pushing to price the property at the higher end of the spectrum. Recommending a higher price might be a strategy to get your business by telling you what you want to hear. On the other hand, a more experienced agent might be at a disadvantage for "curbing your enthusiasm" and suggesting a price that is more in line with the neighborhood's comps.
Talk to an Appraiser
If you have a relationship with the appraiser, reach out to him for free advice. An appraiser doesn't have a financial stake on your property and is more likely to give you his unbiased opinion. As a real estate investor, I can recall several instances when I should have listened to my appraiser's advice as opposed to my agent's. If you don't have an appraiser who would run comps for free, it might be worth paying for them. The $400 or so that an appraisal will cost you is a small price compared to all expenses and headaches you could incur by mispricing the property.
Reach Out to Your Hard Money Lender
As a hard money lender, we've already evaluated your property's after-repair value (ARV). We also have a copy of your appraisal. If you are planning to list your property above its initial ARV, please give us a call. We'll cheer you on if the market has moved up and there are new comps to support a higher value. At the same time, we'll voice our concern if we feel you're running the risk of overpricing it. Remember we are a local hard money lender that does business exclusively in Maryland, Washington DC and Virginia and knows these areas extremely well. You can leverage not only our capital, but also our local expertise.