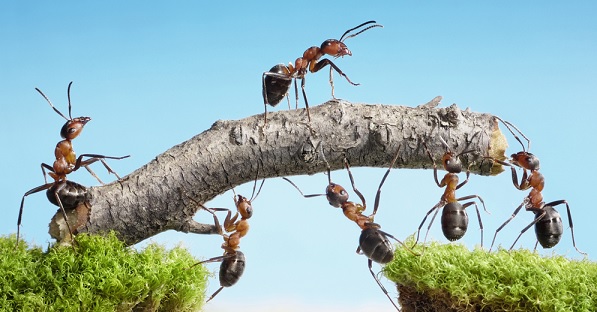 Have you ever heard the phrase "It takes a village to raise a child?" As we continue our private mortgage lender series on building a great investment team, it may feel like we are truly recruiting a village. Today we will focus on a team member you may not have thought about, the interior decorator. Unlike a real estate agent or contractor, interior decorators might not be necessary for each project. However, for certain fix and flips, spending money on interior decorator might actually help improve your return on investment.
As a private mortgage lender, I am the first one to urge you to watch your bottom line and cut unnecessary expenses. Staging a property with a professional decorator can cost you from minimum of $3K to upwards of $15K. On the other hand, it can save you money by helping your project stand out, compete with competition and shorten your property's time on the market.
Here are the instances when you might consider working with an interior decorator:
Competition.
For some high end rehab, a staged property is a must for one simple reason: you are competing against other beautifully staged homes. For example, many rehabbed properties in the up and coming Washington, DC neighborhoods are elegantly decorated in the most recent fashion. As a private mortgage lender I urge you to note whether the comps are staged or not when evaluating an after-repair value of a potential project. If the majority of them are staged, the reality is it would be difficult to compete without doing the same. In this situation, you would need to budget for the interior decorating costs or be willing to accept a lower price and longer time on the market.
Upscale Neighborhood.
For some rehab projects, you want to professionally stage your property for a completely opposite reason – not to match your competition, but to stand out from it. Let's assume your property is in an established neighborhood with the non-distressed homes selling in the mid $300s or higher. Your carrying costs are likely to be high; your competition is not other rehabbers, but actual homeowners. Staging a property can deliver an additional "Umph" to help you sway a well-heeled buyer into making you an offer at the top of the price spectrum and making it fast.
Rehab Quality.
Another reason to consider staging a property is to compensate for the extension of your rehab or its quality. Let's assume that for strategic reasons you've decided to limit your renovations to the basics: paint, new carpets, perhaps some basic appliances. The property looks good, however, it might lack a "Wow!" factor that is expected from a full-blown renovation in the neighborhood. Any private mortgage lender will tell you that bringing in high end furniture, pictures and rugs creates an upscale aura without spending a fortune on expensive improvements.
Ask around for names of decorators that work specifically with investors. The good ones would know exactly how to bring an additional wow factor without breaking your budget. Interview them and make sure that you agree with their decorative philosophy. Help them understand the borrowers that you would like to attract. And – as in everything else in real estate investing – commit as much of your conversation to paper to avoid any misunderstandings.
New Funding Resources LLC is a premier private mortgage lender doing business in Washington DC, Maryland and Virginia. To learn more about us please visit https://newfundingresources.com/ or call us at 240.436.2340 .