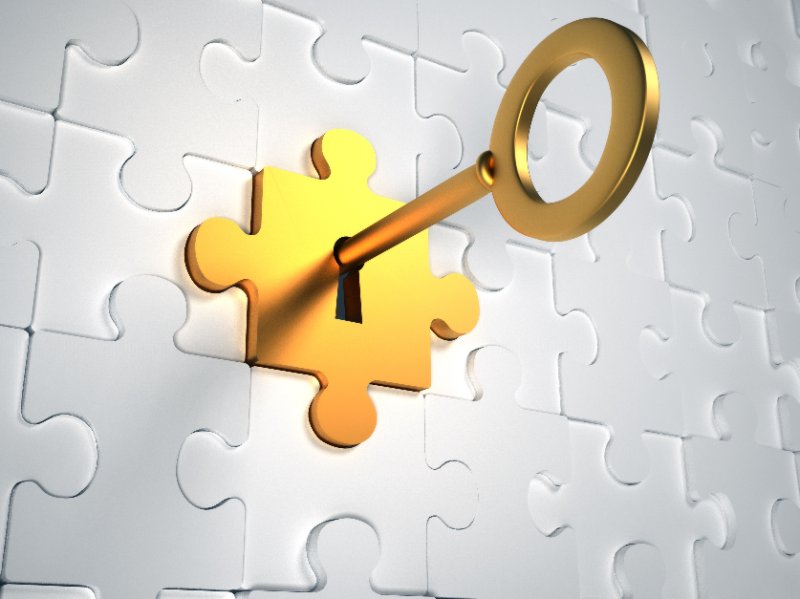 Albert Einstein once said: "If you cannot explain it simply, you don't understand it fully." This is what I typically think when we get a phone call where a caller wants to know if we are a private lender or a hard money lender. "What's the difference?" I ask and typically get a rambling explanation that is difficult to follow. It has something to do with institutional money, asset-based lending, credit profile, and what-not and, needless to say, makes no sense whatsoever. So what is the difference between hard money lenders and private lenders? I would argue very little.
Some Borrowers Associate Hard Money Lenders with Exuberant Rates and Subprime Lending
Hard money lending has been around for years. When I was a rookie loan officer working for a mortgage broker in the late nineties, one of the regular visitors in the office was a grizzled hard money lender called Archie. Archie was eager to fund any deals as long the LTVs were exceedingly low and the rates exceedingly high. He shuffled around, leaving his rate sheets on our desks while we, the younger crowd, giggled behind his back. The late nineties were the roaring times in the mortgage industry, with over-the-equity loans being all the rage. We were not going to send Archie any deals at 15% interest rates and 45% LTV when we had several options to secure 125% financing at 13%. And since our focus as a mortgage broker was consumer financing, we never took the time to learn what differentiated Archie's financing from other companies and why someone might have been interested in it.
Fast forward ten years when I started getting serious about working with real estate investors. Archie's ghost loomed large, and I was not entirely comfortable with being called a hard money lender. To add to that hesitance was the subprime market nearing collapse. With diminishing subprime options, many borrowers were turning to hard money lenders, confusing their streamlined underwriting with "anything-goes" guidelines of subprime mortgages.
"Private Lender" Emphasizes Independence and Flexibility
So when I came across the term "private lender," I embraced it right away. The word "private" emphasized independence and flexibility. Being "private" sounded opposite to being "institutional," bureaucratic, and stagnant. It implied being entrepreneurial and nimble as well as being able to chart your own course and choose which transactions are worth the risk and which are not. Obviously, I was not alone in my preference of being a private lender vs. a hard money lender. The professional associations, conferences, and the majority of our competition position themselves as "private lenders" also.
There are issues, however, with sticking exclusively to one name or another.
Many Real Estate Investors Use "Hard Money" and "Private Money" Interchangeably
Some borrowers refer to companies that provide investor financing as "hard money lenders" and others as "private lenders." The preferences change constantly, but when I checked Google recently, the term "hard money lenders in Washington DC" resulted in 16 million searches, and the term "private lenders in Washington DC" resulted in 6 million searches. In contrast, for the state of Maryland, the numbers have been reversed: "hard money lenders in Maryland" yielded 1.25 million searches, while "private lenders in Maryland" received 4.6 million.
Artificial intelligence has been gripping with those interchangeably-used terms as well. In the recent past, Google searches for "private lenders" would return a frustratingly large share of pay-day loan companies. Pay-day loan companies offer a completely different product and market to a completely different audience from private lenders. Frankly, they are not the company we want to be lumped in. Thankfully, the algorithms appear to finally realize the difference and now provide more accurate results.
Another aspect to consider is that the term "private lender" comes in many variations. Among those variations are "private money lenders" and "private mortgage lenders." Both of them correctly reflect the nature of private investor financing. "Private money" is an obvious homage to "hard money," and "private mortgage" reflects the unique nature of private financing where a lien might be held not by a corporation but by a small LLC with just a few members or even by a self-directed retirement fund.
Flexible Nature of Private Financing Leads to Many Terms to Describe It
The truth is that the flexible nature of private investor financing lends itself to many names to describe what it does and how it does it. In addition to hard money loans and private money loans, our borrowers call us for fix-and-flip loans. Do we offer them? You bet because the majority of our borrowers use our funds to buy, rehab, and sell (aka "fix and flip") What about short-term bridge loans? Ditto, as our loans are short-term and offer our borrowers funds to get from point A to point B. And don't let me forget about asset-based loans. As an asset-based lender, our focus is both on the collateral and the profitability of your real estate transaction – not on your ability to afford the mortgage payments for 30 years.
When Choosing the Right Type of Financing, Focus on Tangible Aspects of Your Loan, Not Names
When choosing the right company to finance your real estate transaction, don't get caught in semantics or marketing spins. Focus on things that are important to you, such as how much leverage they can offer, how they structure and price their deals, whether they can deliver on their promises, and, last but not least, whether they can provide a level of service that would propel you forward and not hold you back. Suggested reading: 11 Tips for Choosing a Hard Money Lender.
As a real estate investor, you must be looking for a lender that does not have to securitize their funds to sell to Wall Street investors – securitized loans need to fit into stringent criteria. Ideally, you want a lender who lends its own funds and uses a looser streamlined underwriting. Find a lender who is a direct and not a broker. Direct lenders make their own decisions, and you want to speak to the decision-maker. It makes the whole process of obtaining financing easier, faster, and more transparent. And whatever you do, do NOT forget about servicing, which is far more complex for a private hard money loan than for a conventional loan that you might have on your primary residence. To ensure efficient servicing, work with a lender that is local and has boots on the ground.
New Funding Resources is a private lender that offers fix-and-flip and other types of investor financing. Frankly, we will answer to any name you prefer to call us, including a hard money lender or an asset-based lender. You say "potato", I say po-tah-toh. What matters is that if a deal makes sense, we will find a way to fund it.