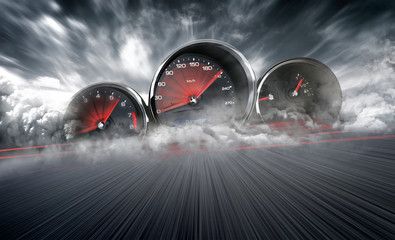 The underwriting speed is one of the main differentiators between hard money loans offered by private lenders and conventional loans offered by traditional mortgage companies. "How long does it take to close?" is often the first question prospective borrowers ask. In many cases, this is a rhetorical question: if a new investor knows anything about private lending, it's that it's faster than other types of financing. Private lending does not provide consumer financing and is not subject to extensive regulations and requirements. Hard money financing is heavily focused on the property itself and its ability to both make money for the investor and serve as sound collateral for the lender. When working with investors, the cornerstones of conventional underwriting, such as credit scores or the ability to make payments in the long-term, might be less important.
Quick access to funds is one of the indisputable advantages of working with a private lender. However, if you're starting your conversation with a private lender by asking them how fast they can close, you might be going down the rabbit hole. Here is why.
Things get mirky fast – and with few ways to differentiate truth from fiction.
Suppose you called several private money lenders and asked them the same question: "How quickly can you close my deal?" The first lender told you that they could do it in one day, the second lender could do it in seven days, and the third lender promised to close in two weeks. First of all, you have no way to confirm whether this information is genuine and not just a sales pitch designed to rope you in. Even if this information is accurate, it's open to interpretation. You can close in five days from… where? This phone call? Preliminary preapproval? Submitting all required information? The bottom line is that it's almost impossible to compare apples to apples without asking further questions.
By asking "How soon can you close?" you learn nothing about the company or how it operates.
Unless you ask detailed follow-up questions (and few borrowers do), these timeframes offer little information to help you evaluate which hard money lender is right for you and why. Unless you are really in a bind, there are not many reasons for you to care whether you close in one day or five days. Instead, have a conversation with your lender to understand how their hard money process works. The less underwriting requirements the lender has, the more streamlined their process is. If they are a direct lender who lends its own money, they will be faster than brokers or other lenders who rely on lines of credit. If your hard money lender is local, they have boots on the ground and can move faster than an out-of-state lender.
A procrastinating borrower is often a hindrance to closing a hard money loan fast.
For all the weight borrowers assign to quick closing, it's not unusual for a private lender to end up chasing them to close the loan. We have several deals that's been in process for months, just because borrowers are too busy to send us their EIN numbers or a copy of their driver's license. If it takes two to tango, lending is more like line dancing: other parties such as the title company and the contractor also play a part. If you are concerned about getting your hard money as fast as possible (as you should), work with your lender to ensure all parties involved are moving with a sense of urgency.
Instead of asking "how fast you can close," ask what it takes to close by a certain date.
There are, of course, cases when you need to close in days. You might be competing with an aggressive cash buyer or need a fast alternative to your original lender. If this is the case, let your lender know what your closing timeline is and ask them what it would take to meet it. A closing within three days might be a stretch if you are starting from scratch, but if your title work and the appraisal are ready, a nimble private lender might be able to get you the funds you need on time and on the right terms.