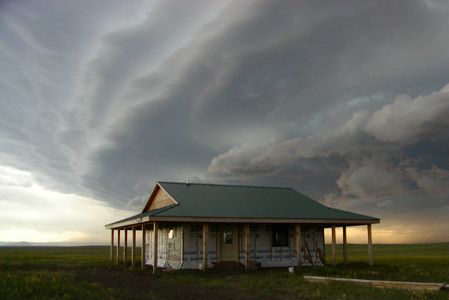 Leo Tolstoy said: "Happy families are all alike; every unhappy family is unhappy in its own way." As a hard money lender with over twelve years of experience, allow me to wax poetic about my area of expertise. All successful rehab transactions are alike; every unsuccessful is unsuccessful in its own way. Today I want to share a cautionary tale of how title issues after a foreclosure auction can impact a deal.
Fortune favors the young, but so do pitfalls that come from inexperience. Home rehabbing is a great business, and with hard money financing, the barrier to entry is pretty low. This is why in recent years I see more and more ambitious young people trying to get in and make some money. With youth comes enthusiasm, competitiveness, and drive. Those are smart kids willing to work hard and have big dreams. However, they also come with inexperience.
I've recently worked with a young man who was referred to us by his church members who've done business with us. The young man is in his early twenties and has been planning to partner with his cousin to buy a foreclosure in Howard County. In our conversations, he was determined to cross all T's and dot all I's. He asked a lot of questions about our loan structure and fees. He was responsive during our pre-qualification process and got pre-approved relatively easy. He used our hard money calculator thoughtfully. He worked with several realtors to better estimate his rehab's after-repair value. One day he called us excitedly: He won the foreclosure auction.
I've advised him that the wheels of foreclosure court don't turn that fast. Though we settled for a 30 to 60-day wait, the young man has started the process with a title company. We've also begun to underwrite his hard money loan on our end. So far so good – that is until trouble came knocking.
If this were a scary movie, this is where you roll out the fog and start playing suspenseful music. One dark and stormy night, the title company calls, "Do you know that there is another lien on the title?" "How can I have title issues after a foreclosure auction?" asks our young man, "Have I not purchased this property and effectively bought out the lender? "You truly did," answers a title company, "but you bought out a particular lender. But there is another mortgage on the title, and it's in the first position. You are now responsible for paying them off." The lightning strikes.
Title Issues After A Foreclosure Auction Are More Common That You Think.
To put this particular story in perspective, title issues after a foreclosure auction are not uncommon. The majority of them arise from a buyer's false belief that the foreclosing lender has the only lien on the property. In my experience, the documents that the auction house provides typically contain a disclosure of some sort that the property's title is subject to other liens. Again and again, I asked our young man whether there were any mentions of them. "No," he would say, "I knew nothing." At the very least, an auctioneer makes an announcement right before bidding that there are senior liens. Had he heard any announcements? The answer is no again.
The Auction Houses Are Not Required to Disclose Additional Liens.
Here is a hard truth though. According to the experts, it doesn't matter whether the auctioneer failed to disclose those liens or whether you failed to listen carefully. The auction houses are not required to disclose any additional liens. Period. They are the responsibility of the buyer who is now obligated to pay off any superior liens on the title. Another alternative is to bail out of contract and lose your earnest money deposit.
I am sure you have two questions now: What happened to our young real estate investor, and What can I do to prevent that happening to me?
The hard money flip the young man had planned on is no longer viable, because of his obligation to the first mortgage holder. He is in consultation with a real estate attorney who is trying to get him out of the contract without losing his deposit. I hope the auction house will take into consideration his age and inexperience. He is a fighter and I hope will use this challenge as a learning moment and come back stronger and wiser. As for what you can do to prevent title issues after a foreclosure auction, read our next blog. It details exact steps on how to research liens before buying a foreclosure.