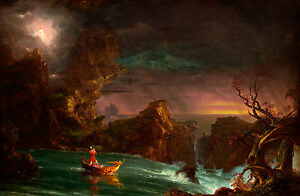 2020 is over. What an incredible year it was. Despite its losses and hardship, I am grateful for many of its aspects. I am grateful because it reminded us that being human means being vulnerable. It showed us that no matter how invincible we feel, we share the same biology with a medieval bubonic plague victim and a Spanish flu survivor of 1918. It taught us that it's possible to reach across the millennia to feel a kinship with those who lived, loved and died in the plagues of the past.  Perhaps most importantly, it showed how dependent we are on each other, be it on our own family members or complete strangers. No man is an island. Our strength as a species is in cooperation with each other.
It was a year like no other though. In January 2020 we wrote a blog making predictions for 2020 and what it holds for real estate investors. An old Yiddish proverb tells us "We plan, God laughs," so I was fully prepared for coronavirus to rendered all of those predictions useless. Not quite. It's a testament to the stability of our area and its real estate markets that so many predictions made at the beginning of such an extraordinary year somehow turned out to be true.
So what did we get right from that about 2020 and its real estate market?
"2020 is bound to be an eventful year." – technically true though I have to concede that it's a tremendous understatement.
"The Presidential election is upon us and, whatever side you're on, you must agree that it's not going to be a smooth and orderly process." – move over, Nostradamus! I am writing this blog on January 5th and President Trump is still disputing the election results.
"The inventory was low in 2019 and will most likely remain low in 2020." – Ditto! The limited number of homes for sale continued to plague the DC-area real estate market, with the inventory of homes on the market hitting a 10-year low in June 2020. In November 2020, there were only 1.3 months of supply of inventory, down 16% from November 2019. 
"In October 2019 report from MLS boasts setting "new records" with the median price of $431K. However, it's just a modest increase of 2.6% from last year. Since 2015, the DMV market had an overall appreciation of 7.75%. It's nothing to sneeze at, but it's not suggesting any bubbles bursting soon." – Also true. The DC market continues to post healthy appreciation, despite Covid-19 and any bubble concerns. According to the latest local data, the median home sale price in our area hit a 10-year high last month, coming in at $530,000—a nearly 13 percent increase compared with July 2019. The median price of a home in Washington DC now exceeds $1 million.
… And what did we get wrong about the DC-area real estate market performance in 2020?
"Coming back to the Presidential elections. The research shows that things do slow down around November." – Ahh, research. It's often as reliable as political polls. In actuality, there was no slow down in November 2020. Compared to November 2019, there was a 30% increase in closed sales and the days on the market dropped from 16 days to 8 days.
What else did we get wrong? I will be remiss if I don't mention the picture accompanying that one-year-old blog: a child gazing upon a peaceful meadow, apparently ready to frolic. In retrospect, I am replacing the image on the left with the image on the right: