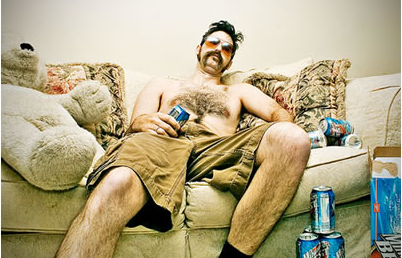 Some of the best rehab deals I've seen have been bought at foreclosure auctions. Yet, when the rewards are high, so is the risk. The risk comes from many unknowns that are unique to homes sold at the auctions. One of the unknows is whether it comes with its former occupants and, if it does, how to deal with them. There are several reasons why you might be wary of buying a foreclosure that is still occupied.
Buying a Foreclosure That Is Still Occupied Lengthens Your Rehab's Timeframe.
When it comes to real estate rehabbing, time is money. The longer it takes you to renovate a home, the more you are paying in real estate taxes, home insurance, and your carrying costs. Let's suppose the court has ratified your contract, and your rehab crew is ready to start. If your foreclosure is still occupied, you will not be able to start your rehab without first evicting the occupants. The eviction process is long, tedious and expensive. It also depends on whether those occupants are former owners or tenants. Believe me or not, your eviction process might be more complex when it comes to tenants than owners. Tenants are entitled to at least a 90-day notice before eviction, and it might take you at least a month to issue such notice. We are talking at least four-month delay.
Your Occupied Foreclosure Might Be Damaged Further.
No one expects a foreclosed home to be in great shape, but when it's still occupied by a hostile party, the likelihood of additional damage goes up. If you have a former owner or a tenant who is not cooperating, they're not only wasting your time. They're likely wreaking additional havoc inside.
It Might Be Difficult to Qualify for a Hard Money Loan.
If you are planning to use a hard money lender for your transaction, be aware that virtually all require the property to be unoccupied at the time of closing. I've made a few exceptions to this rule, but the deals had to be written differently from our normal criteria, and the occupants had to vacate before the rehab process started.
Dealing with Occupants
I am not saying that each foreclosure that is still occupied should be automatically rejected. My point is that you should be aware of the fact that someone is still living in the property. You should also do your due diligence on how the situation is likely to unfold.
Before everything else, try to build rapport with the occupants. After all, you are not the foreclosing party or the evil landlord they had disputes in the past. Be polite, sympathetic and flexible, but set the clear timeline for when they must leave. Use the good ole' cash-for-key arrangement to sweeten the pot and give them an additional incentive to stick to the timetable and treat your property with respect.
We know some additional creative ways to solve this occupancy problem. Once you have one of these deals, send it over to our office. If you decide to finance through us, we'll advise you about the best way to handle this type of auction situation.
The DMV area offers plenty of investment opportunities for real estate investors with different budgets. Whether you are looking to invest in Baltimore or Silver Spring, we are guaranteed to have done plenty of business there and know how to help you make money. Call us today at 240-436-2340.