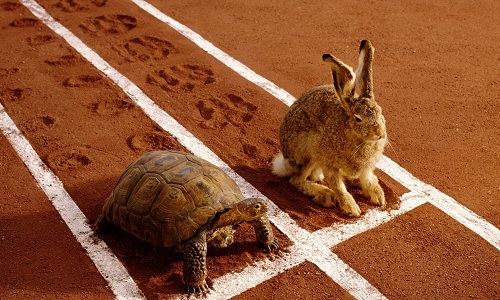 Flipping homes and holding them for a long term are two dramatically different approaches to making money in real estate. Some investors specialize in one particular area. Others like to employ both strategies: selling off some properties and keeping the others. I like to compare flippers and long-term investors to hares and turtles, without passing any sort of judgment on hares. Both animals are evolutionary winners that thrive because of their different survival skills. Similar to them, short-term investors work, think and build their wealth in different ways from those who are planning to hold onto their properties for years to come. So how different is flipping homes vs buy-and-hold? Most importantly, what is the best way to leverage each strategy to make money in real estate?
Rentals Build Long-Term Wealth and Generate Passive Income
The Merriam-Webster dictionary defines an investment as "the commitment of funds with a view to minimizing risk and safeguarding capital while earning a return." Becoming a landlord fits the definition to a "T." The long-term outlook minimizes your risk by protecting you from real estate market fluctuations. At the same time, your monthly rents provide you with a return or dividend. While being a landlord has its own challenges, long-term investing is considered passive income. A well-managed property should generate stable income for years to come without everyday involvement from its owner.
Flipping Homes Generates Immediate Income Streams
Flipping homes is different. Some analysts out there like to think about flipping homes as speculation. I strongly disagree with such view. Speculation is commonly defined as the practice of committing capital to risky financial transactions in an attempt to profit from short-term fluctuations in the market value. Yes, fix-and-flip transactions are short-term in their nature, but they are NOT relying on short-term market fluctuations. In fact, as a hard money coach, we steer borrowers against hoping for market appreciation when analyzing their flips' profitability.
What generates the profit in fix-and-flip transactions is its "fix" part. It turns a dilapidated property that is frequently ineligible for traditional financing into a modern home ready for new occupants. Yes, you need capital to purchase a property, but capital alone is not enough. Every investor is actively investing his or her own labor by either physically working on the property or managing the crew. It's that labor that creates values for future buyers and for the community. It also generates profit for the investor. As opposed to a buy-and-hold strategy, the income earned via a fix-and-flip project is more of an active income. In many cases, it's more similar to earning money by working than by passively investing your capital.
Use a Combination of Fix-and-Flip and Fix-and-Hold to Make Money and Build Wealth
When trying to decide whether to buy-and-hold the property, think about rentals as an investment that one day will support your retirement. Unless you are mortgage-free, it wouldn't generate little immediate income. In twenty to thirty years, however, you will have a free and clear asset that makes you money on a monthly basis.
In contrast, think about flipping homes as your active business to generate income right now. One portion of this income supports your lifestyle. Use another portion to reinvest and fuel your business. Leverage the remainder to build long-term wealth and generate passive income you need to retire.
New Funding Resources is a private mortgage lender that helps borrowers in the DC area to make money by buying and rehabbing investment properties. For more information on deciding whether you should flip homes or choose a buy-and-hold strategy, please read our next blog article.