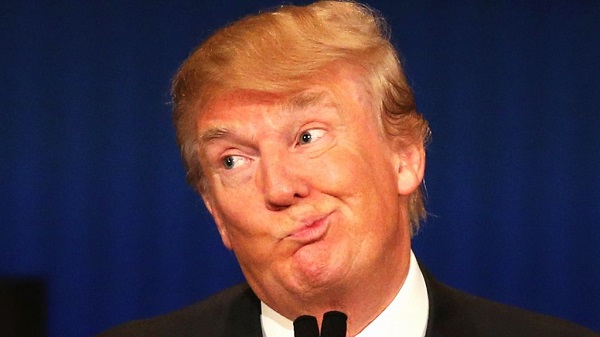 The dust might be settling on the explosive emergence of Donald Trump as the 45th President, but many questions remain. "What does his presidency mean for the country?" and "What does it mean for me and my family?" Trump made many promises during his campaign and only time will tell how many of them he will keep. However, one question that is near and dear to every local real estate investor is how Trump's new administration will affect the DC real estate market and by extension the DC area rehab business.
Historically, a new President and the folks he brings with him have little effect on the DC real estate market. One exception to this is the epicenter of political activity, Capitol Hill. The 3-mile area right around it typically experiences an unusual spike in both sales and price. However, this effect quickly dissipates from there and is rarely felt beyond the Beltway.
Wealth of Cabinet is Affecting DC Real Estate Luxury Market
One thing that is clearly different with this Administration is the sheer wealth of its Cabinet. By some estimates, it's fifty times wealthier than that of George W. Bush. What it means is that there are a lot of ultra wealthy people moving to our area. Many of them are accustomed to the NY City prices. If there is one effect that is already felt in and around Washington, it's at the high end of the market. The luxury real estate brokers report almost doubled contract activity in the $2M to $3M price range. Though the demand gravitates towards the upscale DC neighborhoods such as Kalorama and Georgetown, close suburbs such as Bethesda, Alexandria and McLean are also experiencing an uptick in the activity.
Reduction in Federal Workforce Are Not Expected to Negatively Impact DC Real Estate Market
Some of the real estate investors I spoke with shared a concern about Trump's promise to reduce the size of the Federal government and its potential effect on our area. First of all, such promises come with every Republican administration. Every Republican President temporarily freezes government hiring – just like Trump did in January. Even if he would prove to be more effective in reducing the size of the government workforce than his predecessors, the negative effects are likely to be negligible.
First, less than 15% of our local workforce is employed by the Federal Government. The DC area is in fact only the fourth metropolitan area with the largest federal workforce. It trails Colorado Springs, Virginia Beach and Honolulu. Even the most dramatic reduction would be incremental and is unlikely to affect real estate prices.
Second, Trump has called for an increased defense budget that would boost local defense contractors. The list of the companies that would benefit extends way beyond Boeing, Lockheed Martin, and BAE. All of them are headquartered in the DC area, by the way. It has also the potential to pump up other industries with a heavy presence in the DC area. One example of such an industry is biotech that often relies on the government contracts including those with the military. The bottom line is that any potential reduction in the government workforce will be offset by the growth in the local employers that are indirectly dependent on the government spending. It might be ironic, but is definitely beneficial for the DC real estate market and its economy.
The Impact of Immigration Policies on DC Real Estate Markets Remains Unclear
Trump is taking a hard stance on immigration. That includes not only building "The Wall", but more control on the visa process and increased penalties for overstaying. It's not a secret that the construction labor force is heavily weighted towards foreign-born "beyond-the-Wall" folks. In the long run, the policies could lead to a scarcity of labor, increased wages and escalating construction costs. Interestingly, many counties in the DC area, including Baltimore, Prince George's, Montgomery and Fairfax, are sanctuary counties. Sanctuary areas are the areas that limit police cooperation with the federal immigration agents. While in theory the sanctuary areas might enjoy lower labor costs, they face an uncertain future in light of Trump's recently signed executive order to block them from federal funding.
DC Real Estate Market is in Unique Position to Reap the Benefit While Being Isolated from Potential Fallout
Trump ran an unconventional campaign and is going to be highly unconventional president. Based on his current agenda, there might be many moves that the housing market might thank or blame him for. Until he and his advisors offer more clarity, the housing sector should adopt a wait-and-see approach. The good news is that because of the proximity to the power, the DC real estate market is uniquely positioned to benefit from any positive development while being better insulated from any potential fallout of his policies.
As for the local DC rehabbers, as President Trump would tell you, even the best of us need capital to start. You might not have a Donald Sr. to bankroll you, but you do have us. New Funding Resources is a premier provider of fast and flexible private financing in the DC real estate market. We help real estate investors compete and make money by offering private funds to buy, rehab and sell homes in MD, VA and DC. If you have a deal to discuss, call our senior underwriter Melissa today at 240.436.2340 or fill in our online application.