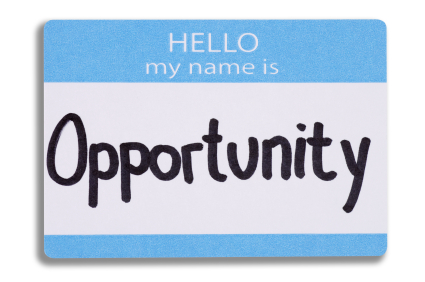 Hopefully, 2016 was a great year for you as you planned for the future and continued to explore investment opportunities. Whether or not you made the decision to invest last year or not, it is a new year with new opportunities. So let's we take a moment to talk about your plans for 2017. Even if you don't have any current plans on investing, it doesn't hurt to spend some time considering your options. As a local private mortgage lender, we want to help you with your DC real estate investment needs.
Learning is a key for real estate investment success.
The greatest option you have when it comes to real estate investing is your option to learn. Whether that learning comes from success or failure, within every transaction is the opportunity to hone the craft of investing. Don't be like other investors who only pay attention to the bottom line. They fail to take into account the wisdom they gain from each investment. This is surprising considering that study after study shows that the ability to learn from your mistakes is the most common factor shared by successful real estate investors.
In addition to learning from mistakes, you have a wealth of opportunity to learn through traditional means. Professionals from all fields must participate in professional development activities. This way they can keep up on the latest technology and learnings in their field. Many of them take courses each year dubbed "Continuing Education Units" or CEU's. Ask anyone in these fields why they take CEU's and they will tell you, aside from them being required, CEU's allow them to stay current in their field. This way they don't fall victim to mistakes and their competition. We want you to have a good experience with all your DC real estate investment needs.
Devise your own system of real estate learning.
If this idea works in professional fields, doesn't it make sense that it would work in investing no matter what level of investor you are? Real estate and banking are two fields where change can take place rapidly, especially during a presidential cabinet transition such as taking place right now in America. Failing to keep current on the changes and additions to either of this fields can lead to a devastating lesson in failure.
Remember, at the heart of investing is the entrepreneurial mindset. That is a mindset that must be fed by constant learning and application of learning. New skills, information and abilities give you a leg up on the completion and can help you learn more from investment victories rather than investment failures. You must become self-disciplined enough to take charge of your personal "CEU's" and develop a system of learning that allows your investment strategy to positively grow.
Fortunately, we are here for you, both for you learning needs and your investment needs. We stay up on our learning so that we can help you do the same. As a local private mortgage lender, our goal is to help you accomplish incredible investment success in 2017. Contact us today to see how we can help you with all your DC real estate investment needs.