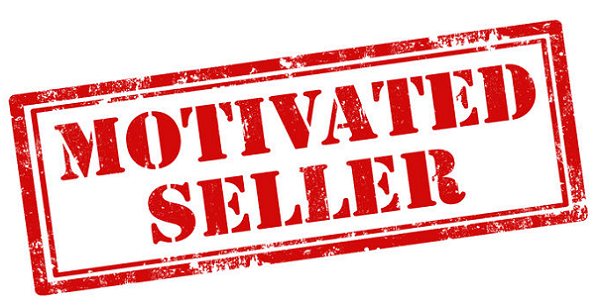 What is a motivated seller? A motivated seller is someone who has a clear motive or reason to want to sell the property. Some reasons are more powerful than others and some reasons carry time constraints. Knowing the reason why a seller wants to sell can be a powerful bargaining chip when negotiating the deal. As a hard money lender with over ten years in business we've heard all kinds of reasons why sellers need to sell their home fast. Here are a few:
Behind on payments.
Because of changes in the economy, there are always opportunities with homeowners who are behind on their payments. This is not an easy situation for the homeowner in question. Many are looking for a way to get out of their mortgage and to correct their financial situation. This is a win-win for you and the homeowner. You find the deal you are looking for, and the homeowner gets relief from a financially stressful situation.
Along that same path, you can look for homeowners with multiple properties, some – but not all – of which may be distressed. It's always a challenge to manage a rental property, but it's truly a heavy burden when you manage more than one. Look for tax liens, judgments and other challenges that may lead that owner to want to sell. They might want to sell one of the least profitable properties to address issues on others, or even on their primary residence. Remember that when it comes to tax liens, time is frequently of the essence. You might need to purchase a property super fast to avoid a tax sale. As a hard money lender, we can move extremely fast and close your transaction literally within days.
Divorce.
Another situation that may lead to a buyer eagerly wanting to sell is divorce. In many divorce cases, couples are encouraged to sell their property and split the proceeds. In fact, in most relationships, the largest shared assets tend to be real estate. Sometimes the contention over ownership of the property can become so fierce that it is necessary to sell in order to bring about a cleaner and quicker dissolution of the marriage. This is your chance once again to find a good deal and help out parties in need.
Probate.
Another great place to find motivated sellers is targeting folks who just inherited a property through probate. Probate is a process of when a judge gives a legal permission for assets to be passed on, whether or not there is a will. Many such properties are old and require extensive updates. The newly minted owners might not have time or money to make those updates. They might be looking to simply sell their property with as little hassle as possible. Unlike with banks and credit unions, working with a hard money lender would allow you to buy a property in its current condition. Your seller does not have to worry about making any updates or fixing anything. If you are interested in going this route, find a reputable company that sells information on such properties and their owners' contact information.
Finding a motivated seller is simply a matter of knowing where to look and keeping your eyes open. What's equally important is to articulate the benefits of working specifically with you. The benefit of working with New Funding Resources is that once you're pre-approved, your offer is equivalent to a cash offer. As a hard money lender, our underwriting is simplified and no updates to the property are required. Your seller can be confident that they will have their money super fast and with little hassle.